As we await Faith No More's second weekend in Soundwave, a quick digest of some recent band news.
FLATTBUSH have announced that they will be supporting Faith No More on one of their April US tour dates. Their announcement came via No Studio in unique style: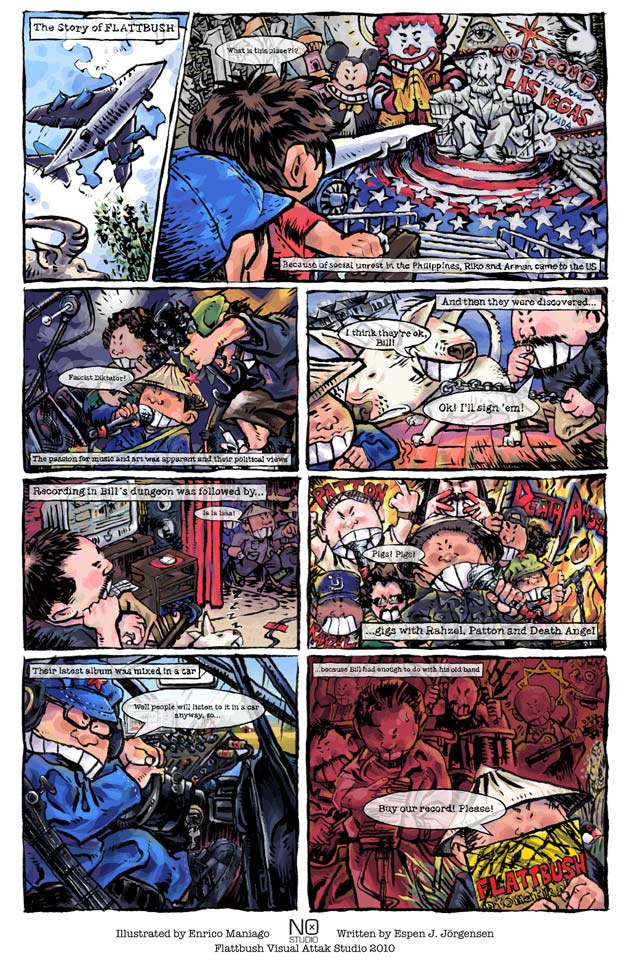 Yes, that's Espen J Jörgensen who collaborated with none other than Bill Gould of Faith No More on 2013's Fugly and previously Sequential Art.
More on Fugly
Much more on Flattbush over at Bill's Koolarrrow
More on Espen
And we'll have more news on the FNM/Flattbush date in due course.
As we previously reported, Faith No More have been confirmed for the Friday night of the PINKPOP festival in the Netherlands on 12 June.
#PP15 vrijdag 12 juni: MUSE, ELBOW, SLASH ft. MYLES KENNEDY & THE CONSPIRATORS, GEORGE EZRA, FAITH NO MORE, ABOVE & BEYOND, PALOMA FAITH 1/2

— Pinkpop festival (@pinkpopfest) February 25, 2015

Here's the promo video:

As we previously reported, Bill launched his signature ZON bass last week in Japan. Here's a video from the guitar company of him speaking about it:

Some somewhat overlooked videos from TOKYO last week.
Mike turns the tables on phone filmers during Evidence:

Japanophile Jon Hudson plays a snippet of Japanese traditional tune Sakura