The lowdown:
Faith No More returned to the stage after 103-week hiatus and played a storming set of thunderous hits, less-played favourites and, most importantly, two new songs. The third coming is upon us ,making the band's sacerdotal garb on stage entirely apt. Do not marvel at this, for an hour is coming when all who are in the tombs will hear his voice.
Reviews:
Metro, the popular London free paper, went big with their review.
"Legendary Californian hard rock outfit Faith No More played a blasphemous late afternoon set in London's Hyde Park and premiered two brand new songs – their first together in well over a decade. The band from San Francisco, California were playing their first UK show in two years, playing support to Black Sabbath at Barclaycard's British Summer Time Festival, and took the opportunity to parody the clergy in clerical collars."
Elsewhere, there was some specialist press coverage of the two new songs.
Consequence of Sound
Blabbermouth
Videos
First up the two videos I posted earlier.
New song 1
New song 2

Some better footage of the second song and the whole encore below

Better quality new song and We Care a Lot

Zombie Eaters in excellent quality

From Out of Nowhere

Midlife Crisis

Epic

Some moshpit action

Photos
(rights reserved)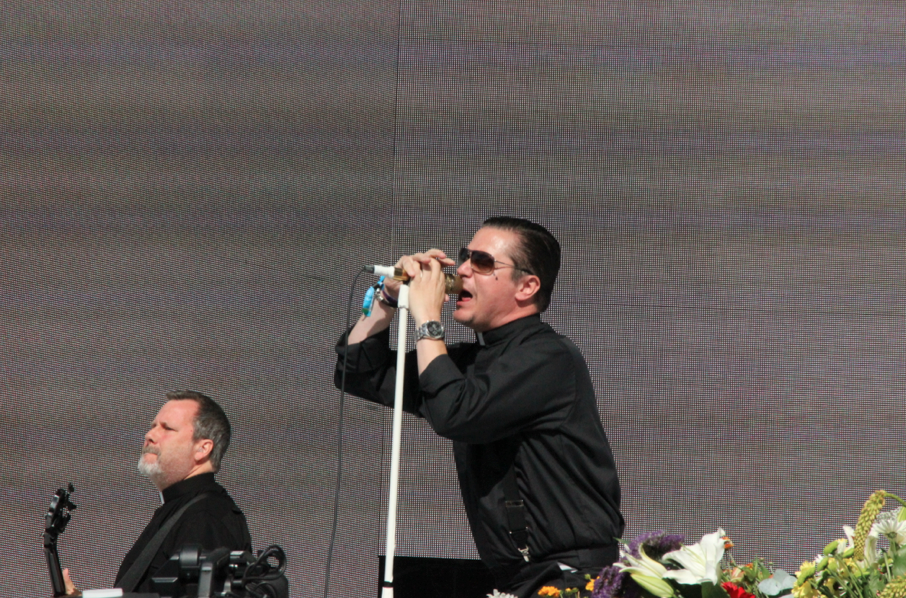 Set list

Zombie Eaters
From Out of Nowhere
Epic
Caffeine
Gentle Art of Making Enemies
Easy
Midlife Crisis
Everything's Ruined
Cuckoo for Caca
King for a Day
Ashes to Ashes
New song / Leader of Men / Superhero
New song 2 / Motherfucker
We Care a Lot